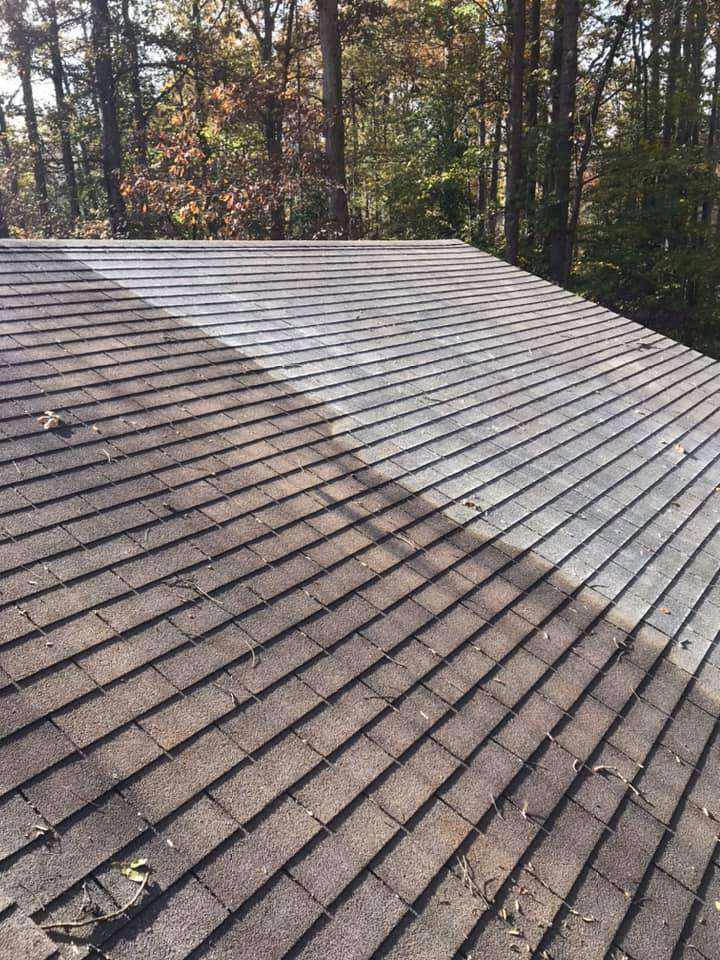 Roof Cleaning Service

Is your roof's surface starting to show black streaks? Many people don't realize that algae – gloeocapsa magma – is actually feeding on the composition of your roof's surface. Those black streaks are a direct proof of that occurring. B-Clean Pressure Washing has the most experienced roof cleaning technicians to remove those ugly black streaks and eliminate the algae and moss from your roof. The end result of our roof cleaning service is a roof that looks brand new again.
Professional Roof Cleaning

Our professional roof cleaning process is based on professional equipment, processes and detergents. B-Clean Pressure Washing uses little to zero pressure to apply commercial detergents in a way that safely and effectively removes the dirt, grime, algae and moss from your roof. We use the roof cleaning process used by hundreds of other professional roof cleaning contractors across the country and recommended by the shingle manufacturing association. Don't trust your roof to just anyone. Call B-Clean Pressure Washing for a free roof cleaning quote today!