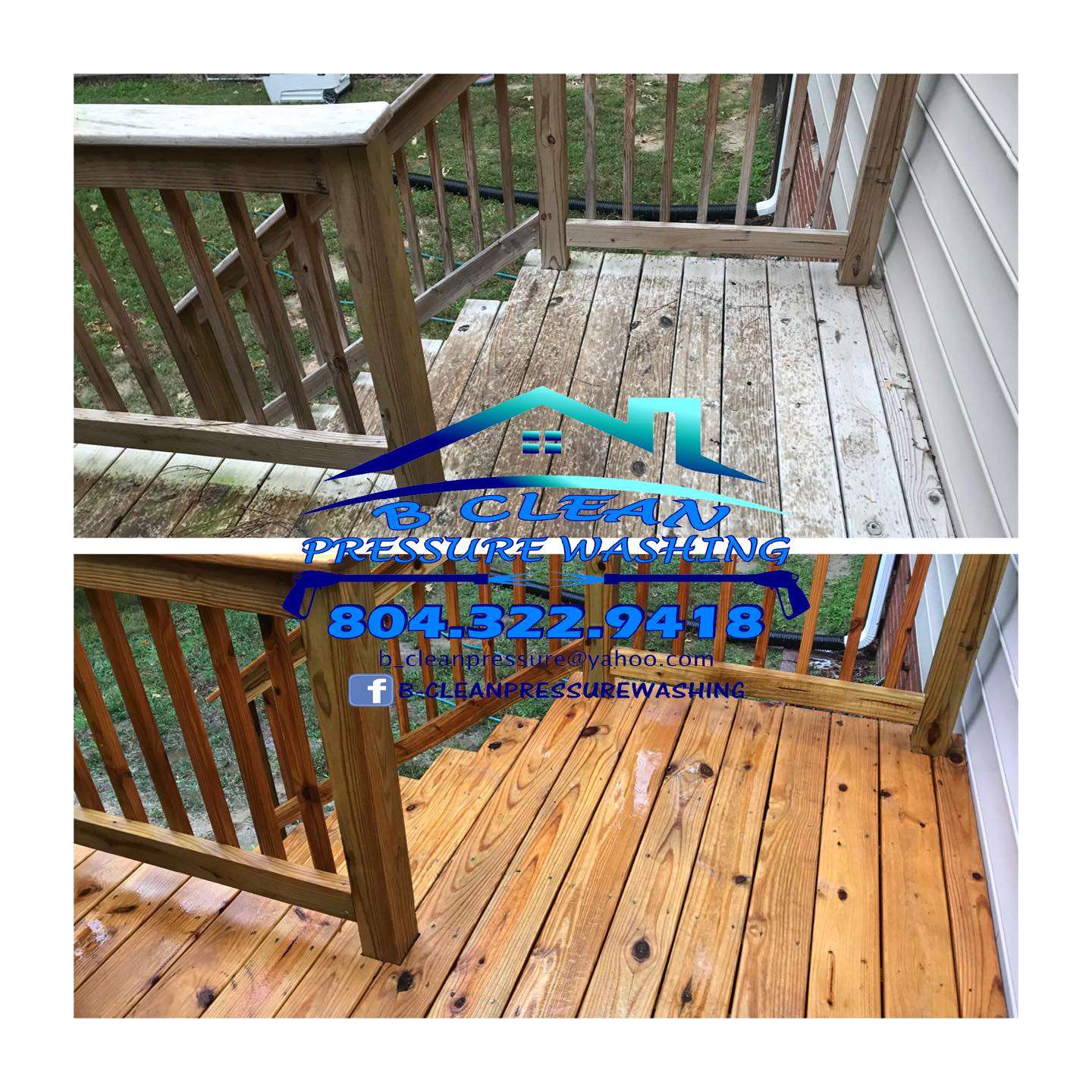 Deck Cleaning Service

Does it constantly feel like your deck is always covered in slippery, greenish slime, stains, and other unwanted issues; you aren't alone. The deck's constant exposure to the elements makes it a target for wear and tear along with deterioration when not maintained properly.
Our deck cleaning service performed by experienced technicians is the answer for all those problems. B-Clean Pressure Washing professional deck cleaning service uses powerful cleaning detergents and low water pressure to remove the dirt, grime, algae, mildew, and stains from your deck.
Discover facts about Roof Cleaning Service in Quinton, VA
With our deck cleaning service, you'll have a space that is cleaner, safer and most importantly, longer lasting. With regular maintenance, your deck's surface can last for years without needing replacement. Call us today for a free deck cleaning quote!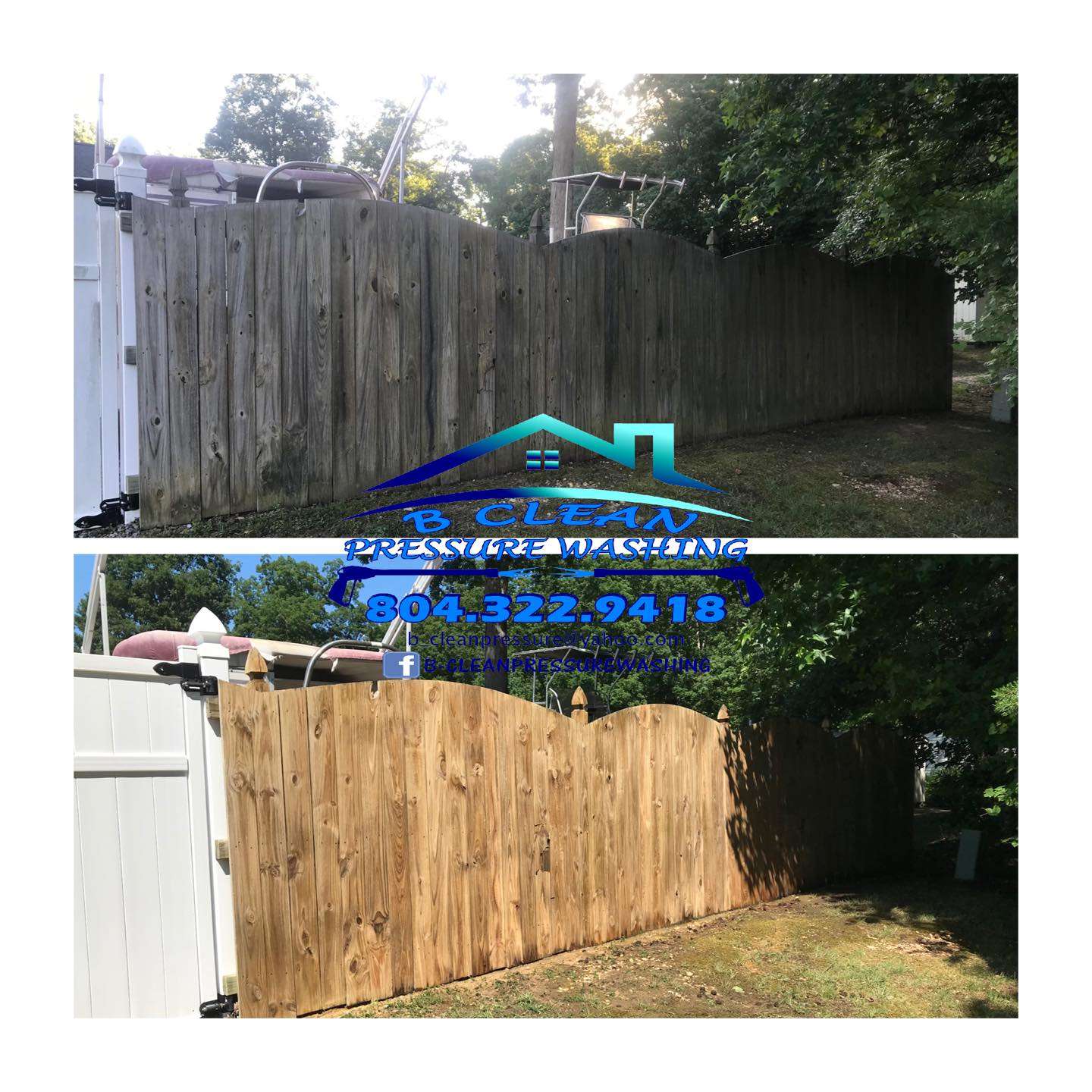 Fence Cleaning Service

B-Clean Pressure Washing has years of experience providing our professional fence cleaning service.  Long periods of frequent rain followed by similar periods of UV exposure from the sun's rays puts your fence to the test.  If you don't maintain your fence, it will slowly start to deteriorate.  Failing to provide continuous cleaning will take years off the fence's expected life.  Let our experienced fence cleaning technicians provide the relief your fence needs.  Our process safely and effectively removes the dirt, grime, algae, and build-up leaving a beautifully looking fence for you to enjoy.
Contact us today for a free quote.